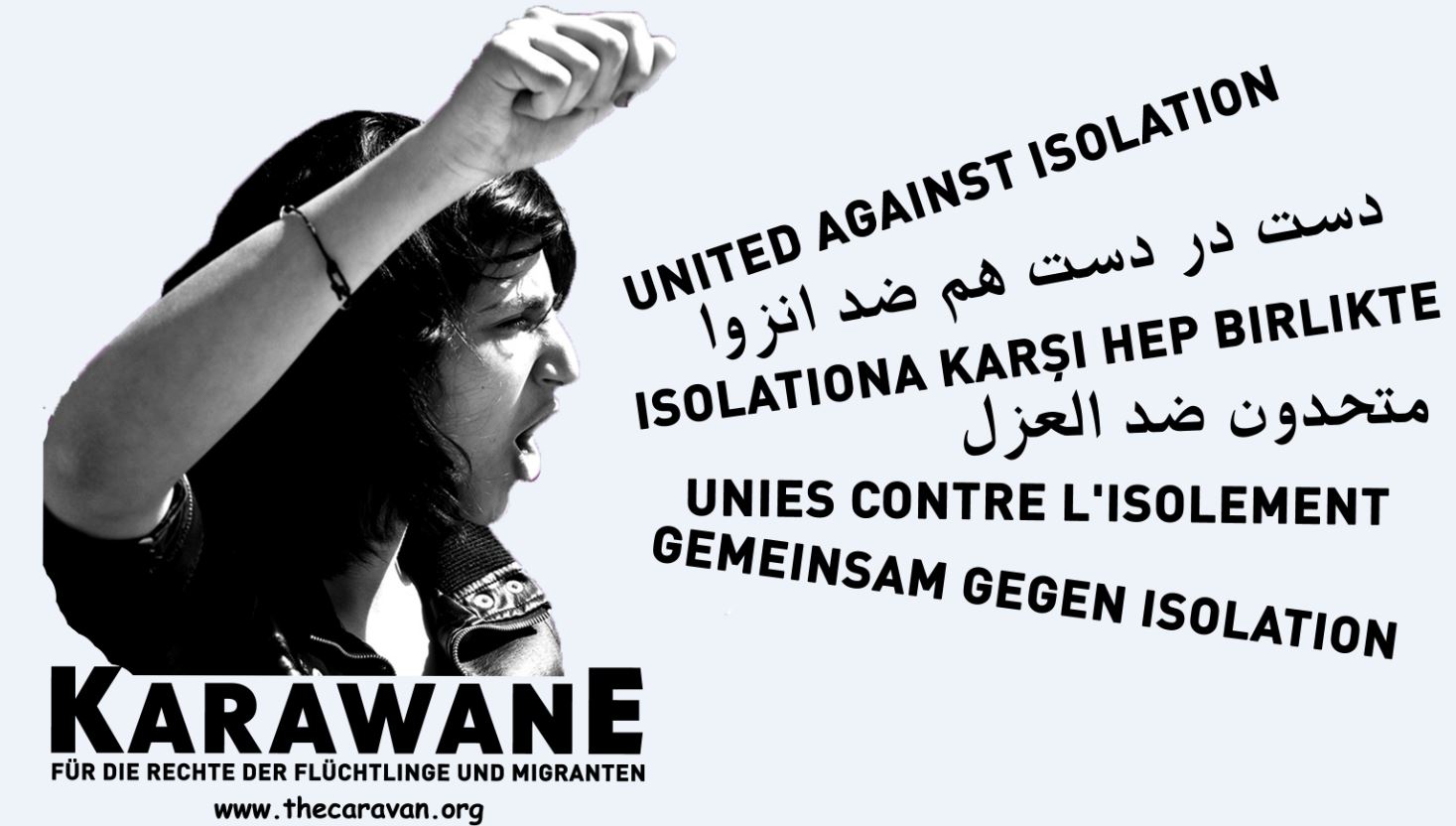 As the Caravan Refugee Women's Movement, we are appalled and angry that the state of Hessen has deprived Afitap Demir of her freedom and wants to deport her to Turkey.
The Kurdish woman has lived in Germany since 1985 - for 35 years. She fled the Turkish military dictatorship as a young woman and built a new life and a family in Germany. She has a disabled son whom she took care of until she was imprisoned - now she is in deportation custody in Darmstadt and is to be sent back to the country she fled from when she was in her mid-20s at the age of 60.
Afitap Demir experienced violence in Germany at the hands of her ex-husband. She defended herself against it and in the process broke the law herself. Like many other women in Germany, she probably saw no other way to defend herself against her ex-husband's violence.
But no matter what she did and which laws she broke: she belongs in this country; here is her home and here are her children, who are also fighting against their mother's deportation.
As Caravan Women we condemn:
The separation of Afitap Demir from her now grown-up children who live here.
The separation of Afitap Demir from her disabled son, who needs her and is therefore in protest.
The deportation of Afitap Demir to a country she no longer feels is hers and where she does not want to be.
The way the German state and the state of Hesse deal with victims of violence.
The imminent deportation of Afitap Demir and the suffering inflicted on her by the imprisonment and threat of deportation.
It is also astonishing that on the one hand, the femicides in Turkey and the lack of rights of women there are repeatedly discussed, but at the same time, the living situation of women there is ignored when it comes to deportations. We experience this hypocritical game just as much with political refugees from various countries in Africa or Asia, with refugees from war zones such as Afghanistan, Iraq, Nigeria, Sudan ...
We Caravan women stand in solidarity with Afitap Demir, with her family and friends. We call on all women and women's associations, organisations and communities to show their solidarity with Afitap Demir and to oppose the planned deportation. A few days before the International Women's Struggle Day, we see it as our duty to stand with Afitap and all other women who are affected by violence, deportation or separation from their families.
In solidarity, we remain united with each other in the struggle for our dignity and freedom.
CARAVAN Refugee Women's Movement